Visit Environmental Press
Sponsored by ForPoetry.com


Please Note!
Due to work related travels, we are not accepting unsolicited poems.

Poets Visit
An independent press with a traditional
history of publishing stunning works of poetry
George Scarbrough * Ron Rash *
Holly Guran * Lisa Coffman * Tony Reevy * Charlotte Hilary Matthews * Tina Barr * Katherine Smith * Cameron Conaway * Joseph Enzweiler * Karen Carissimo

Man Cannot Live on Oil, Alone /
Time to end our dependency on oil before it ends us

A Kindle Book
By Jacqueline Marcus
~~~
Essay on Pablo Neruda
The Beauty of Sadness
North American Review
By Jacqueline Marcus
~~~
Updates at Environmental Press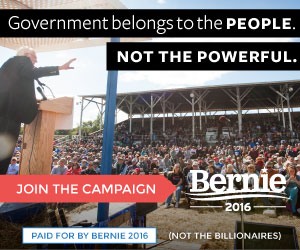 Who's to Blame for Recurring Oil & Chemical Disasters?

~~~
Feds Spend $53 Billion for Spying, But No Money For Fighting Global Warming Wildfires
~~~
The More Likely Reason for Spying:
Protecting Profits for the Oil Oligarchs

Featured Books
Louise Glück's





Faithful and Virtuous Night
2014 National Book Award

Robert Hass
Pulitzer Prize, National Book Award
& National Book Critics Circle Award
What Light Can Do:
Essays on Art, the Imagination
and the Natural World
The Place That Inhabits Us
An Anthology of Pacific Coast Poems

NEW 2015
Tony Hoagland's
Twenty Poems That Could
Save America and Other Essays

Allan Peterson's Precarious
Chicago Tribune's Best Book 2014
J.P. Dancing Bear's Cephalopodic


New Releases
2013-2014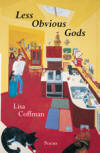 W.S. Merwin's
The Moon Before Morning
Charles Wright's Caribou
Like a Beggar by Ellen Bass
Lisa Coffman's Less Obvious Gods
~~~
New Reviews!

Dian Sousa's
The Marvels Recorded in my Private Closet
Lisa Coffman's
Less Obvious Gods

By Jacqueline Marcus
~~~



Highly Recommended!
Paw It Forward
by Catherine Ryan Hyde
(author of Pay It Forward)

Dogs Singing: A Tribute Anthology
by Jessie Lendennie

Dog Years: A Memoir
by Mark Doty

Walking Here
by Jessie Lendennie



Matthew Dickman:
Brilliant? Sensationalist? Or Both?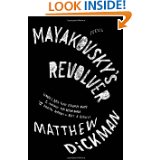 Mayakovsky's Revolver

A Review by Jacqueline Marcus

Join Al Gore's challenge to produce 100% energy from renewable, clean, carbon-free sources within
10 years!
Bill McKibben Protest XL Oil Pipeline (video)
Ken Pobo and Jacqueline Marcus (poems)
Are the Hawaiian Islands Dying?
Severe Droughts...

Visit


Favorite Hits
The Best American Poetry 1999
Poems from Guantánamo
Review by Dan Chiasson

Read Jacqueline Marcus'
Commentaries @ Truthout.org


Past Issues

May 2008

December-June 2007

June-August 2005

March-May 2005





Charles Wright, Sherod Santos, John Koethe,
Patricia Gray, Robert Hass, Ruth Stone,
Kathy Fagan, Angie Estes, Kevin Clark,
David Bottoms, Ken Pobo, Fred Moramarco
Patricia Clark, W.S. Merwin, Sarah Maclay
and much more!